Drivers caught using a phone within two years of passing their test will have their licence revoked under new rules in England, Scotland and Wales.
Penalties for using a phone at the wheel double from 1 March to six points and a £200 fine.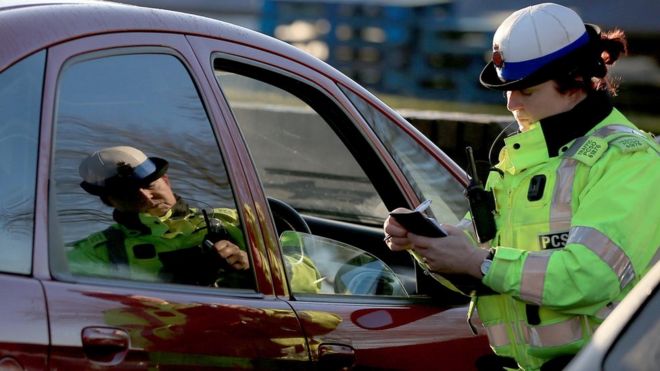 New drivers who get six points or more must retake their practical and theory. More experienced drivers can be banned if they get 12 points in three years.
The tougher punishments come alongside a hard-hitting advertising campaign.
In 2015 – the latest year for which figures are available – 22 people were killed and 99 seriously injured in accidents where a driver was using their phone.
Police forces have begun a seven day crackdown, with extra patrols and an "increased focus" on stopping people using their phones while driving.
Source: http://www.bbc.co.uk/news/uk-39118523